3D printing is set to transform our lives!
Imagine printing things that you really need like the plastic back of your TV remote because it's broken. Think how long it would take to replace that part; looking on the website, exchange of emails, ordering and having to wait for it to arrive. Too long! What if you could just print it at home as and when you need things? Check out this interesting video about the future of 3D printing. You can even buy 3D printers at Clas Ohlson today. Aside from the functional things there are some awesome creations ready to be printed, have a look at Thingiverse. If you're like the majority and not ready to make that investment in a printer then you can locate one in Stockholm, Sweden or the rest of the world on 3D Hubs.
This workshop is an introduction to 3D printing, we will explain how it works, the options available and what can be printed today. The revolution is just starting! This workshop will be led by Fredrik Johansson, a 3D artist from Information Experience(IX), a SUP46 member.
The workshop will take place in the SUP46 Cafe, next to the 3D Printer!
About Fredrik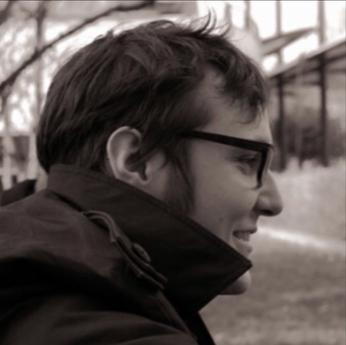 Fredrik has a background in the gaming industry and market research. At Information Experience, he is working on creating mixed reality applications using Hololens and iPad/iPhone.
Information Experience is a Stockholm based startup in the current transformation of mobile information management tools for enterprises; enhancing the experience of information management in a way that is similar to that of other fields; more mobility, increased ease of use and, foremost, an increased access to information in different ways than before, leveraging new technologies such as Augmented Reality for data capture, visualization and more.
Sign up for free